IMS is a unique Engineering Company specialising in factory relocations, machinery relocations, installations, modifications, & upgrades, and recycling facility designs, installations, modifications, & upgrades. You choose the type of service we provide ranging from consulting and project management through to complete turn-key projects, all run hands-on from conception to commissioning.
Although based in Australia our clients are often international corporations with facilities throughout world, so we have over 30 years of experience helping our clients relocate and develop their facilities, especially in South East Asia and China. Our cooperative partners throughout the world provide direct access to local markets giving us a better understanding of local authority regulations and requirements.
a good team has good resources
Our co-operative partnerships and close working relationships with a number of other service companies that provide complimentary services in various fields enable us to offer our clients full service turnkey solutions. These companies' services combine with ours to cover all aspects of your engineering & relocation requirements.
TUFWRAP Australia with Intercept Technology™ provides shrink wrapping supplies and services to a vast array of industries, both nationally and internationally. These services include:
Protect: The unique 100% sealed shrink wrap system provides weather abatement, moisture control, and anti-corrosive preservation;
Store: For short to long-term periods, in otherwise exposed areas with 100% confidence;
Transport: Interstate and overseas, ensuring your products arrive at their destination in the best possible condition;
Intercept Technology™ consists of a special high surface area of copper particles, which are chemically fixed to the polymer-matrix of the products. As a result, Intercept Technology™ provides several protective functions including:
Neutralisation of present anti-corrosive gases and migrating gases;
Protection similar to that of a sacrificial anode for electrochemical processes;
Natural preservation against bio-corrosion of metals;
Gases are permanently bonded to the copper particles, preserving all material placed inside the system;
Non-toxic, 100% reliable, highly efficient, oil free, environmentally-friendly, and 100% recyclable.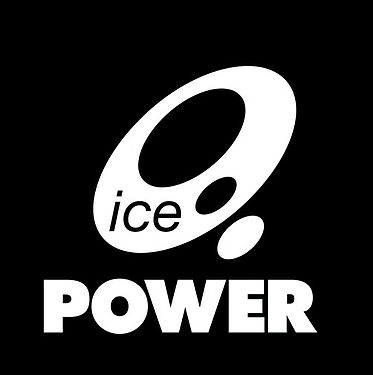 Icepower provides tailored cleaning and blasting solutions across a wide range of industries. Icepower is able to provide services where other operators cannot, in a safe and professional manner. Applications include:
Resin removal and conveyor chain cleaning of process ovens;
Coolant fume and swarf from machine tooling;
Glue and ink removal from printing, packaging, and binding machines;
Product build up in conveyors, mixing vessels, scales, batching and packaging equipment;
Hydraulic oil fumes from cooler units and machinery;
Weld cleaning for crack testing;
Paint stripping and surface preparation;
Smoke damage from walls, structures and switchboards.

Cryoprep uses the latest technology from Europe to quickly and safely remove coatings without damaging the substrate providing a profile as required to suit the new coating. These services include:
Industrial Assets Protective Coating Preparation;
Structural Steel, Lead Paint Removal and Surface Preparation;
Weld Cleaning for NDT;
Corrosion Control;
Structural Remediation;
Concrete Floor Preparation;
Full Containment Systems;
Lead abatement.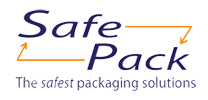 Safe Pack is a specialist company providing wooden bases, cases and crates as well as onsite packing to all types of organisations. With over 30 years' experience between them, the Directors Fraser Lockhart and Keith Malcolm are specialists in their field. Their services include:
Custom built packaging solutions;
Shrink wrapping;
Vacuum bags;
Anti-Corrosion protection;
VCI wrapping;
Wooden bases, crates, and cases;
Plywood and heavy duty wooden crates and cases;
Packaging supplies.

Our partnership with VD Techno-Solutions in India allows us to enhance our ability to supply services throughout the region with the addition of the extensive range of services provided by VD Techno-Solutions. These services include:
Customised machines, equipment, and automation;
Product feeding and transfer systems;
Maintenance services - AMC, reconditioning, retrofitting, & TPM;
End-to-end turnkey solutions for plant relocations;
Onsite outsourcing, manpower, and labour supply;
Design and manufacturing of jigs and fixtures;
OEE improvement support.

IMS have also partnered with another engineering company in Pune, India specialising in automation and maintenance. The services that SGE provide include:
SPM manufacturing;
Design and manufacturing of jigs and fixtures;
Precision part manufacturing;
Plant & machine relocation and recommissioning;
Reconditioning and retrofitting of CNC and conventional machines;
Automation projects;
Heavy fabrication and process equipment.
Our teams have extensive experience working in difficult environments, with minimum supervision. Our people have many years of experience dealing with varied business cultures and understanding of the social and cultural challenges involved in achieving solutions in any business environment.
a good team has good people
Our people provide support and assistance to your people adding years of experience to your project teams to guarantee a successful partnership. Our People are all diligent and extensively trained in their respective disciplines and always respect our clients confidentiality and trust.
Here are some brief outlines of the key people that help to make IMS Global Services operate successfully. Have a look at our projects page to see what we are currently working on and some projects we have completed
The base of IMS Installations is a core of team leaders with certified extensive managerial and electro-mechanical skills supported by a wealth of experience in many areas of industry. There are key people of the IMS team based in Australia, Thailand, China, Taiwan, and the Philippines who all have personal experience and knowledge of plants in these countries as well as many others in Indonesia, Malaysia, Hong Kong, Korea, Singapore and New Zealand
This wide operational base and broad knowledge enable IMS people to provide an almost instantaneous response combined with the ability to succeed in areas of extreme adversity
All IMS people are familiar with all localised requirements regarding work safety and conditions and all work carried out meets all the relevant Australian and International Standards of Occupational Health and Safety and Quality Assurance
The IMS people travel and work overseas regularly and often for extended periods, thus ensuring they keep their finger on the pulse of their clients' requirements and are at the cutting edge of any newly developing market trends. This constant travelling has provided IMS with a rare insight into the business and social minds of many different cultures that cannot be found in books or universities. This insight has extended the vision of IMS' people and encourages an atmosphere that assists in the ongoing development of their cross cultural awareness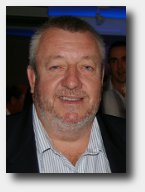 Steve Welsh:
Managing Director – IMS Installations International P/L
Managing Director – Steve Welsh P/L Electrical Contractors
Managing Director – Australasian Equipment Installations P/L (AEI P/L)
Managing Director of successful industrial service companies for over 25 years
Extensive industrial electrical/mechanical design, installation & service background
Highly respected managerial, project management, and time management skills
IMS is recognised as the team with the solutions when the others say it can't be done
Comprehensive experience in most areas of manufacturing
Proven record of accomplishment as the owner and manager of one of the most successful international service companies based in Australia and operating throughout Asia, Australia, and the Pacific Region
Extensive international experience gained from many years of successful business operations and managing teams working in China, Indonesia, Philippines, Malaysia, Singapore, Korea, Taiwan, Thailand, Hong Kong, Fiji, and New Zealand
Has travelled extensively throughout Asia and Europe both for business and leisure
Winner of Australian awards for export of services to Asia and recognised as a leader in the field
Winner of the Western Sydney Industry Awards for export of services to Asia and recognised as a leader in the field
Winner of the National Electrical and Communications Association (NECA) for export of services to Asia and again recognised as a leader in the field
Responsible for many of the major industrial relocation and installation projects throughout Australia
Fully trained in aspects of Occupational Health, Safety & Environment
Chosen supplier of skilled engineering services to most of the worlds leading machinery manufacturers
Currently providing Consultancy and Project Management Services to Chinese SOE and Private Companies
Previously Chairman Penrith Valley Economic Development Corporation (PVEDC) 2004-2006
Previously Vice Chairman of the Penrith Valley Economic Development Corporation (PVEDC) 2006-2008
Member Australia China Business Council (ACBC)
Previous member of the University of Western Sydney Advisory Board for the International Business Program (2006 to 2008)
Former committee member Asia Business Council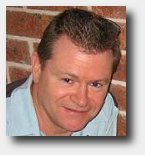 Brad Jones:
Operations Manager – IMS Installations International P/L
Managing Director – Libertad Enterprises P/L
Extensive industrial electrical, mechanical and electronic design, management, installation, & service background
Extensive experience in many areas of manufacturing, research & development, product design, and prototyping
Comprehensive experience with industrial control systems, programmable logic controllers (PLC's), robotics & automation, pneumatics and hydraulics
Respected track record of consultation to industry developing and implementing systems providing dramatic productivity, quality, and efficiency improvements
Relocated to Thailand in 1993 and now co-resides in Bangkok and Sydney, speaks Thai, and has worked extensively throughout Asia
Brad's first hand experience in Asia has given him a genuine understanding of many Asian social and business cultures and an empathy with the many subtle differences
Proven record of accomplishment as the owner and manager of a successful international OEM electronics manufacturing company in Asia exporting to USA
Extensive international experience gained from many years of successful business operations and managing teams working in Thailand, Korea, Indonesia, China, Philippines, Malaysia, Singapore, Taiwan, Hong Kong, Fiji, New Zealand, USA, and Europe
Fully trained in all aspects of Occupational Health, Safety and Environment
Experienced trainer of manufacturing operation crews and management throughout Asia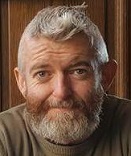 Scott Welsh:
Logistics Manager – IMS Installations International P/L
Scott has mny years experience living and working in China and is now based in Sydney, Australia
Comprehensive experience in International Logistics and Shipping
WHS and 1st Aid certification
Fully licensed operator for Franna, Telehandler, and Fork Lifts
Many years experience in loading and securing "unusual" items in containers and on flat racks
Scott has first hand experience working internationally in China, Hong Kong, USA, Singapore, and the Philippines
Fully trained in all aspects of Work Health, Safety and Environment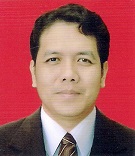 Eric Tan:
Project Engineering Consultant, Philippines – IMS Installations International P/L
Eric provides quick win strategies to improve safety performance, team productivity, quality assurance and management, plant reliability and efficiency, whilst significantly reducing maintenance and operating costs, resulting in improved over-all business performance
Eric has a Master of Science in Paper and Imaging Science and Engineering (Western Michigan University -USA)
Eric is a registered Electrical Engineer with over 17 years experience in operation and maintenance in a large manufacturing facility with a steam and power generation plant and waste water treatment plant
Operation and maintenance performance review, Continuous Improvement in Operations
Project Conceptualisation, Planning, Implementation, Management and Review
Process statistical modelling, analysis, performance review and optimisation
Maintenance and Reliability Management
Lubrication Management, Vibration monitoring and analysis
Infrared Thermography, Power Quality Analysis
Motor Performance Monitoring and Spectrum Analysis
Stores and Spare Parts Warehouse Management
Installation, testing, commissioning, performance tests, establishing Standards Operating Procedures, Maintenance and Inspection procedures, providing technical support and training personnel on operations, maintenance and troubleshooting
Steam and power generation plants
Waste water treatment plants
Paper machine and stock preparation plant
Winding and slitting machines
Corrugator and flexo-printing and box converting machines
Photogravure printers and die cut units
Alan Young:
China Operations Manager – IMS Installations International P/L
Management Consultant – IMS Installations International P/L
Alan is permanently based in Kunshan, Jiangsu, just a short 20 minute trip from Shanghai
Alan joined the IMS team in 2007 to provide on the ground operations and engineering support in Greater China and has over 15 years engineering and management experience in China
Over 25 years experience as a Management Professional (more than 15 in China)
Vast experience in machinery and tooling design, Factory design and build, machinery installation and Production operations
Worked on Major projects in China, Hong Kong, Malaysia and Brunei
Experienced in business development in China, new company start-up and licensing, overseas technology transfer, localisation of suppliers and training of local teams
Consults to provide assistance with government negotiations, providing overall direction, establishing guidelines, staff recruitment, training and development
Skills and expertise in providing technical support, design and development skills and training expertise to various multinational companies in the plastics industry, general manufacturing, CNC machining and the offshore oil and gas industry
Extensive experience with installation and commissioning of state of the art blow moulding equipment in companies that have a presence in China
Transferred to China full time in 1998
Appointed by Local Chinese Government as consultant to Euro-American and Japanese investment promotions Centre. Title of Honour presented in recognition of work carried out on behalf of the local government. The first foreign resident in the area to receive this title
Contracted as Business Development Consultant to Jiaxiang County Government, Shandong province, China
Accredited by British Polymer Training Association as Assessor/Verifier for the blowmoulding industry
Team member awarded the "Queens Award for Technological Achievement" by the British Government
Accredited by SMTC Global for offshore work
Holder of PETRONAS offshore safety passport
Developed the only ten cavities in line fluorination machines in existence, located in China
Jeffrey Fan:
Systems Process Engineer, Australia, SE Asia & China – IMS Installations International P/L
Jeffrey has a Masters Degree in Mechatronics Engineering and is based in Sydney, Australia
Fluent in written and spoken Mandarin Chinese
Over 25 years experience in Engineering Design, specifically in Manufacturing, especially printing and packaging
Comprehensive experience in CAD and Solidworks design, PLC programming
Over 20 years experience in Project Management and Quality Control Management, specifically in Manufacturing
Jeffrey has first hand experience working internationally in Taiwan, China, USA, Singapore, Malaysia, Thailand, Indonesia, and New Zealand
Fully trained in all aspects of Occupational Health, Safety and Environment